With Spring upon us, we are ready to feel renewed, re-energized and confident stepping into our divine feminine selves this season. Enduring art forms, such as films which centre on sexuality, liberation and identity, continue to be sources of transnational feminist thought and inspiration for women across the globe.
In honor of International Women's Day, we've compiled a list of iconic feminist films about grasping one's inner strength, and the power held in the female collective- which all stand the test of time.
"Battle of Algiers" (1966), dir. Gillo Pontecorvo
"Battle of Algiers" explores the the liberation of Algeria from the colonizer, France. It emphasizes the real-life strength and collective efforts of Algerian women helping to liberate their nation- showing just how vital their participation was to Algeria gaining independence in 1962.
"Thelma & Louise" (1991), dir. Ridley Scott
The ultimate female-buddy movie that has gone on to have a feminist legacy. It follows two friends on an adventurous, liberating road trip who find themselves facing obstacle after obstacle- think a female "Butch Cassidy and the Sundance Kid".
"Black Girl" (1969), dir. Ousmane Sembene.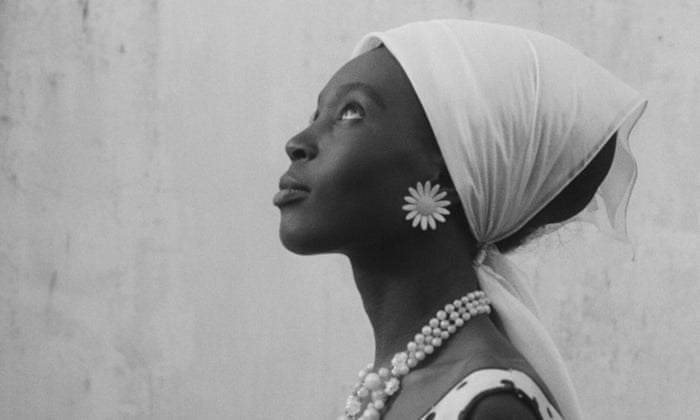 One of the first sub-Saharan films to make waves in Europe and North America, "Black Girl" follows a young Senegalese girl Diouna who moves to post-colonial France to become a maid. Through her character we see the film is not just about her as a woman, but about the realisation and reclamation of her authentic, Black self, rejecting the fetishisation, racism, and isolation she faces in Europe.
"Frida" (2002), dir. Julie Taylor
This film is about acclaimed Mexican surrealist painter Frida Kahlo, played by Salma Hayek. Viewers see Frida's inner power as an artist and feminist as she navigates her sexual energy and rises above the sexist and harmful treatment by men around her.
"She's Gotta Have It" (2002), dir. Spike Lee
A classic Spike Lee joint, "She's Gotta Have It" is as intimate and sexual as it is cinematic. This black & white film takes us into the carefree, sexually liberated lifestyle of Nola Darling, a young artist in Brooklyn, who is seeing three men simultaneously. It is the inspiration and source of the Netflix series of the same name.