Frieze Art Fair normally takes place at London's Regents Park in tents attracting over 60,000 spectators. This October, however, as a result of the ongoing pandemic, the fair looks a little different. Taking the form of an app, Frieze London and Frieze Masters 2020 has gone digital — equipped with online viewing rooms which can be navigated between for free by members of the public. Over 250 galleries are taking part in Frieze Viewing Room which ends October 16, says Victoria Siddall, Global Director of Frieze Fairs.
This year's showcase focuses on highlighting artists that use their creative platform to speak out on issues "close to their hearts" — a fitting decision given this year's protests against injustice and racism in all sectors.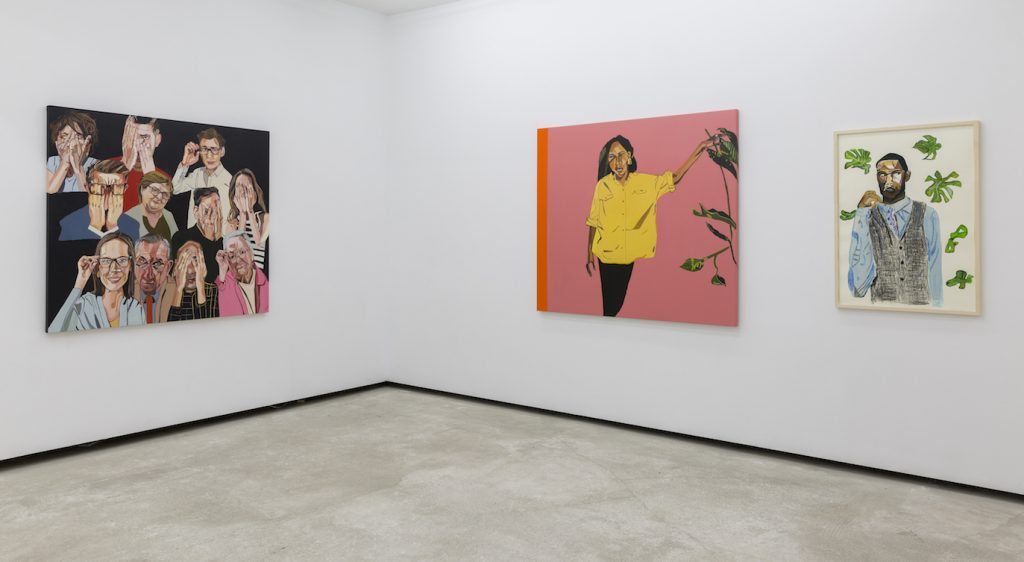 The work showcased on the Freize Viewing Room app ranges from emerging artists and the work they created during lockdown to antiques over 1,000 years old. Nigerian-British artist Joy Labinjo is one of the artists displayed in the "The Breeder System" viewing room. Her figurative work "Seeking Comfort 2020" speaks to the experience of many this year. Two people on a sofa together appear to have a sense of worry and anxiety yet are comforted by being in each other's company.
Scottish artist Caroline Walker's "Pottering, Late Evening, March" is part of the Ingleby viewing room. Her luminous oil painting captures the inner life of her mother going about her daily activities – whether that be cleaning or cooking. The realistic yet blurred depictions of her mother make the viewer feel as though they're peering into their house. As some parts of the world re-enter lockdowns, Walker's artworks artfully depicting mundane at-home activities are relatable on many levels.
Jhaveri Contemporary presents the work of Prafulla Mohanti under the section "Possessions." Mohanti's work which consist of colorful rimmed circles on canvas allude to his childhood growing up in a village in Eastern India. The artist's uses the concept of cosmogony as inspiration in addition to notions of the Bindu (the point at which creation begins) and the Mandala (the universe) to guide his work.
LA-based artist Lauren Halsey who was presented by David Kordansky Gallery used her work to highlight crucial issues affecting BIPOC, the queer communities and the working class. Her work is created by using both found objects and formed items into sculpture and eye-catching instillations which are inspired by Afrofuturism and funk. Her synthetic multicolored wig works are perhaps most captivating and intend to "[make] a record of my neighborhood, South Central LA through my dreaming of it."
At a time when art and culture is so depended upon for entertainment, distraction and positivity, Frieze created something is both interactive and accessible.
Download the app here. Check out Frieze's Twitter for upcoming Webinars part of #FriezeTalks