NiNE8 Collective is a group of nine young, dynamic artists who continue to break music barriers in all their individual and collective projects. Their new mixtape, "No Smoke Vol. 2" is a testament to the genre-defying underground sound that they've cultivated as a group. The London-based collective is made up of Lava La Rue, Biig Piig, Mac Wetha, NAYANA IZ, Lorenzorsv, Nige, Bone Slim, L!BAAN and Kxrn; each unique in their artistic contributions to the collective.
The group was founded in 2014 by Lava La Rue, the iconic queer artist known for her lyrics of self-love, femme solidarity, and slickly flipping off the patriarchy. The group is made up of late teens and 20 something's, most of whom met in college and bonded over their passion for making music.
"No Smoke Vol. 2" is a sequel to their first mixtape, "No Smoke" which was released just last year. The album fittingly opens with Lava La Rue's muffled, dreamy voice giving a spoken word introduction: "Alright now, for all you boppers out there in the big city / All you street people with an ear for the action… / Here's a little hit with you all in mind…"
What follows is an album filled with innovative beats and genre-blurring sounds. Each song features vocals from multiple artists; all feeding off of each other's energy while switching back and forth.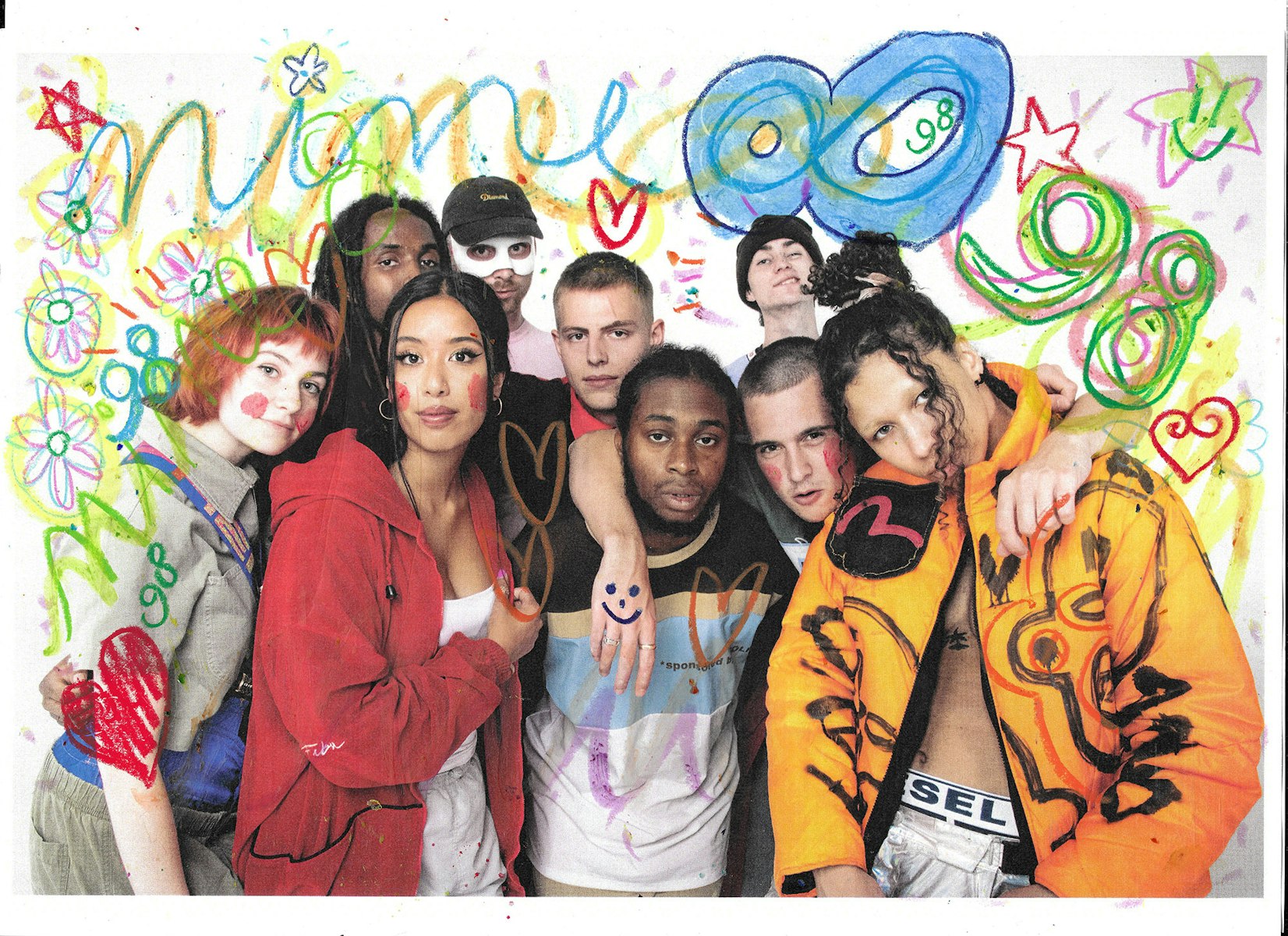 To create this project, the collective got together and worked for two weeks straight. The finished product comes from both a passionate and labour-intensive creation process. Biig Piig, the Irish-born vocalist of the group, explained what this process looks like: "We'll all be in a room and someone will start making a beat. It's played out loud and everyone in the room records their material on the same day. I don't think we've ever taken a tune outside and then come back to it."
Each artist comes in with a completely new take on the beat of a song. They all possess an individual talent and artistry, and by weaving these talents together, NiNE8 Collective has created a name for themselves as trailblazers in the music industry.
There are so many voices and styles that circle through each song, always backed by a funky, fresh underground beat. Thanks to the always-changing vocals and sounds, the listening experience keeps you on your toes.
Various styles of rap, R&B, club electronics, and soft singing vocals are smoothly intertwined to create new, innovative melodies like non-other. Despite their different styles, their sounds work together so well; each song flowing into the next to create a seamless listening experience.
"No Smoke Vol. 2" is their second official mixtape, but this is just the beginning for the NiNE8 Collective. The group explained that this project is an introduction to a new age of fluid, barrier-breaking sound: "For us the 2020s represent a new decade of music, and endless paths of where we can take genre – collective ideas of how to set the tone of a new generation of underground music, and how it's represented."